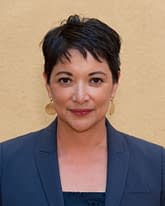 Maricela Alvarez Lambe is a Certified Family Law Specialist, certified by the State Bar of California, Board of Legal Specialization. She brings nearly 20 years of experience as a strong client advocate and has handled all aspects of family law cases including complex spousal support, child support and custody, and business and property division.
Throughout her career, Maricela has partnered with expert consultants such as forensic accountants, business and real estate appraisers, and custody evaluators. She maintains compassion in her representation and provides high-touch legal counsel for her clients.
Maricela is a skilled negotiator and has extensive trial and hearing experience. She focuses on guiding clients toward resolutions which are beneficial to themselves, while also considering the long-term effects on their families and finances.
Prior to joining Zonder Family Law Group, Maricela was Of Counsel and Fusco & Clarke, LLP. She earned her Juris Doctorate from Cardozo School of Law in New York, NY and her bachelor's degree in Physics and Computer Science from Skidmore College in Saratoga Springs, NY.
Maricela is a member of the Family Law Executive Committee of the San Fernando Valley Bar Association and volunteers as a Daily Settlement Officer in the Van Nuys and Pasadena Courthouses.
In her free time, Maricela enjoys running and traveling internationally with her husband and children.