Divorce Talk Radio Guest
This individual was a guest on the Divorce–Lisa Zonder Style radio show, and is not affiliated with Zonder Family Law Group, A Professional Corporation.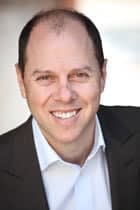 Darren J. Goodman, is a long time resident of Southern California and graduate from Pepperdine School of Law. Darren maintains a law practice in Westlake Village specializing in the division of retirement plan assets in connection with family law matters. Darren established his law practice in 1997.
His practice involves all aspects of retirement division in divorce matters including the division of benefits through court order such as Qualified Domestic Relations Orders, consulting clients on distribution options and tax sensitive issues, as well as litigating post judgment disputes.
Darren frequently appears as a lecturer for local and national bar associations and has written articles and manuscripts for family law journals, including Dividing Pensions and Other Employee Benefits for California Continuing Education for the Bar.
More information ,including useful articles, can be found regarding Darren's practice and specialization at www.goodman-qdro.com.