Divorce Talk Radio Guest
This individual was a guest on the Divorce–Lisa Zonder Style radio show, and is not affiliated with Zonder Family Law Group, A Professional Corporation.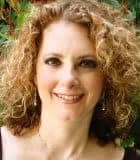 Jennifer Burton is a licensed Marriage and Family Therapist working in both private practice and Medicare funded hospital settings. Since 2008, Jennifer has also been working for the Trauma Resource Institute (TRI) as a Master Trainer of the Trauma Resiliency Model (TRM Levels 1 and 2), bringing resiliency skills and training to a wide variety of populations ranging from licensed clinicians and psychiatrists to lay people of various backgrounds and vocations. Through her work with TRI, Jennifer has traveled all over the country assisting with teaching the Trauma Resiliency Model, and has recently developed a specialty training using TRM Skills with the chronically mentally ill (co-created with Wendi Svoboda, LCSW).
For the past two years, Jennifer has assisted Elaine Miller-Karas (founder and director of TRI) with implementing the Community Resiliency Model (CRM) in San Bernardino County as part of an Innovations Project funded by the State of California. CRM trains community members from underserved populations in both using and disseminating wellness skills, the goal being to create trauma and resiliency informed communities. The hope is that by increasing resiliency we can reduce behaviors that come from unprocessed trauma such as family and societal violence.
Jennifer is also a certified Expressive Arts Therapist, and has incorporated the modalities of the healing arts (drumming, art therapy, and dance-movement therapy) into group work with chronically mentally ill adults and with individuals, couples and families in private practice. Most recently Jennifer has incorporated a module focused on the use of movement into the Trauma Resiliency Model Level 2 training.
Jennifer lives in the San Fernando Valley with her teenage children, Sam and Sarah, two cats and a tarantula named Sally.