Divorce Talk Radio Guest
This individual was a guest on the Divorce–Lisa Zonder Style radio show, and is not affiliated with Zonder Family Law Group, A Professional Corporation.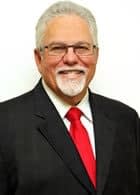 Mr. Bennett has devoted his practice exclusively to Family Law matters since 1985. He represents clients who demand excellence and expect their counsel to aggressively defend their interests, whether during mediation, negotiation, or trial. Mr. Bennett is honored in 2013 to have once again been selected for inclusion in 
Southern California Super Lawyers
. He is also proud to have received an "
AV Preeminent
" rating from 
Martindale-Hubble's Peer Review Rating 
for 18 consecutive years
.
This rating status represents the highest level of esteem and accolade from his contemporaries in the legal community. Mr. Bennett is the Co-Founder and 2013 President of the San Fernando Valley Collaborative Professionals. This group of attorneys, accountants and mental health professionals employ a non-adversarial, cooperative approach to family law proceedings. Mr. Bennett has served as a lecturer on Family Law for California's Continuing Education of the Bar, providing his expertise to other Family Law practitioners.
He has also shared his knowledge with the public at large, through the community outreach television series "Legal Forum", airing on Time Warner Cable, of which he served as writer, producer and presenter. Mr. Bennett has proudly held the positions of President, President-Elect, Secretary, Treasurer and Trustee for the San Fernando Valley Bar Association, and Trustee for the Los Angeles County Bar Association. Outside the legal spectrum, Mr. Bennett has volunteered countless hours to youth sports organizations in the community, serving as coach, referee, fundraiser and board member. He is particularly proud of his involvement with the burgeoning sport of lacrosse. He has been an integral part of the establishment of the sport in Southern California and its inclusion as a California Interscholastic Federation (CIF) sport for both boys and girls at the high school level. 
You can find out more Mr. Bennett at his website.