Divorce Talk Radio Guest
This individual was a guest on the Divorce–Lisa Zonder Style radio show, and is not affiliated with Zonder Family Law Group, A Professional Corporation.
Program Guest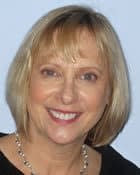 Theresa Heyes is a Licensed Marriage and Family Therapist with a special focus on divorce issues and how they impact individuals and families.  By providing Counseling, Divorce Coaching and Co-Parenting services to families going through the process of separating and ending the marriage she brings healing opportunities to her clients.
Clients are supported emotionally as they face practical decisions with long term consequences while riding an emotional roller coaster.  They are able to see more clearly the effect of their choices now and in the future, to be able to speak up for themselves and to be open to listen to their spouse as these decisions are made for the family.
She became involved in Collaborative Practice and Mediation to ease the impact of the divorce process on the parties and the children.   In collaboration with attorneys, she provides a way for couples and families to go through the process of separating and ending the marriage where all parties, especially the children, can move forward with dignity, peace and integrity throughout their lifetime.
Theresa has training in Grief Counseling, Collaborative Practice and Mediation.  You can visit www.newway2b.com for more information or call 818-312-4850.